Meru Little Caliphs Program
The Meru Little Caliphs Program is an Islamic English Creative pre school program. It is based on Islamic sources of knowledge. This includes sourcing from Al-Quran, Hadith, authentic Islamic books. It is to guide educating preschoolers in the light of Islam. This program also includes the Pre-School Curriculum of the Malaysian Ministry of Education.
The Meru Little Caliphs program is the Little Caliphs Program owned by the founders of Little Caliphs International Sdn Bhd, Haji Roslan bin Nordin and his wife, Hajjah Sabariah Faridah Jamaluddin. The company's focus is on early childhood education and its business licensing program.
They are focused on academic research, training, consultancy, publishing, trading and merchandising of preschool related products. The founders are backed by many years of active training and consultancy on early childhood education. They created this kindergarten program as a platform to design, develop, and implement an Islamic pre-school program. Namely The Little Caliphs Program.
---
Modules
The subjects offered under The Meru Little Caliphs Program meet the requirement of preschool curriculum published by Malaysia's Ministry of Education and Islamic Studies Modules. The subjects are divided into the following different components and integrated modules.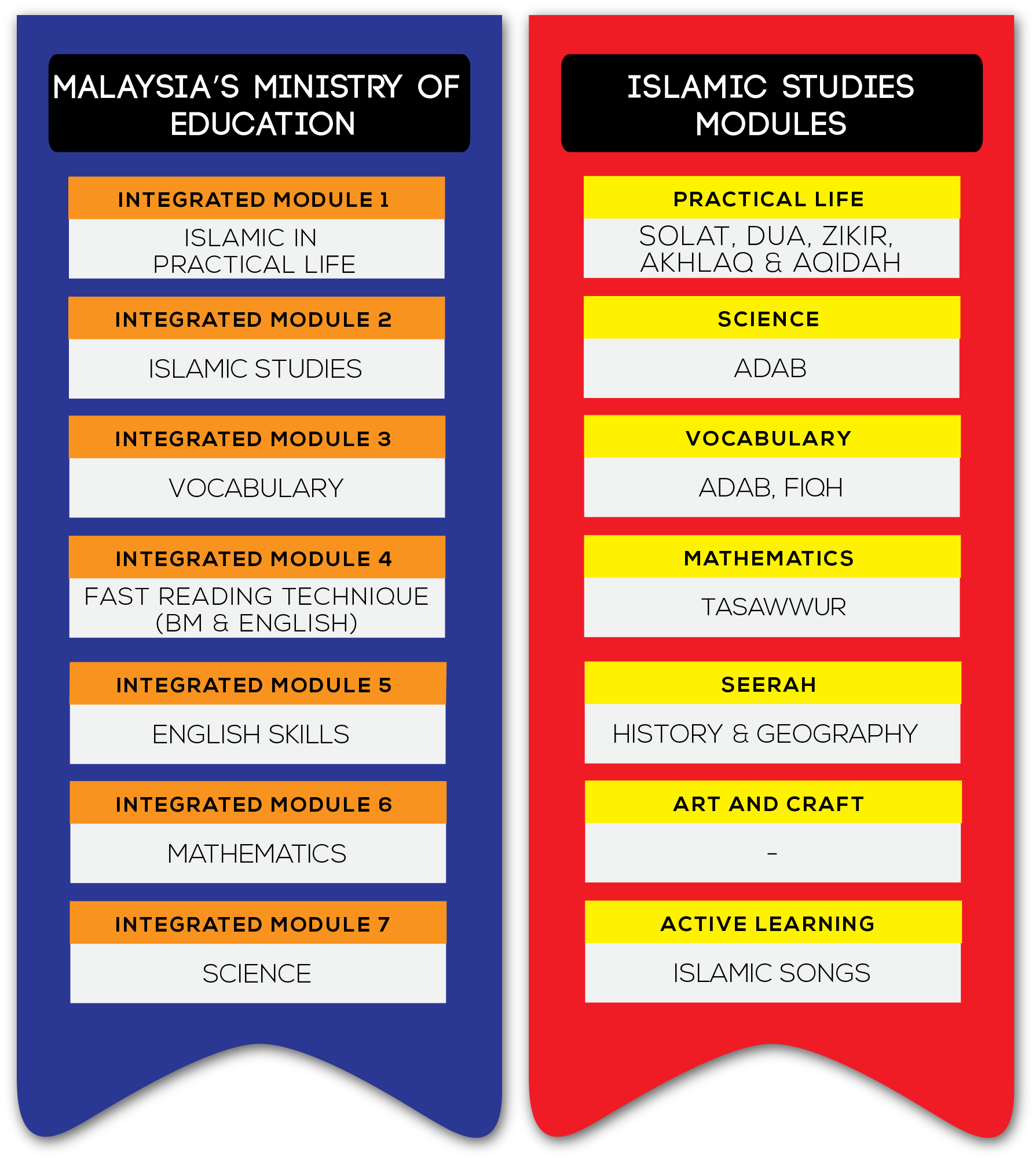 ---
Classes
The modules in The Meru Little Caliphs Program are offered in the following set of the curriculum :
KG I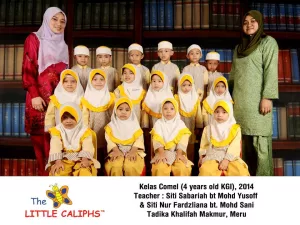 KG II
Pra Tahfiz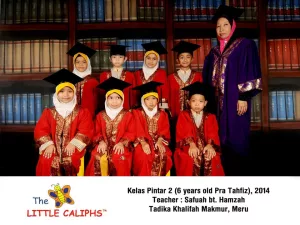 Third year, for those who attended KG I & KG II at Little Caliphs
Operation hours
• 3 hours a day for 4 or 5 years old student.
• 4 hours a day for 6 years old student.
• Morning session: 9.00am to 12.00pm or 8.30am to 12.30pm.
• Afternoon session: 2.00pm to 5.00pm or 1.30pm to 5.30pm.
---
Activities
The video above shows the Little Hajj program in 2016. Organized with Little Caliphs, Tabung Haji and the Ministry of Education. The preschoolers' experience "ibadah Haji" in this program. It is the best time to experience this, in simulation, for this age group.
This program is held once a year. Other Little Caliphs Kindergartens take part too. The preschoolers get to mix with the other preschoolers in an Islamic setting. It is the best avenue for this.
---
At Little Caliphs Meru in Klang, we also focus on physical activity. We have a lot of outdoor programs for our preschooler's physical education. There are swimming class, archery, taekwondo, visit the zoo and much more. It is to strengthen the students' physicality and also exposes them to nature. It is important to let them know to learn from real life than learning only through books and stories. And to enable all this we have a good teacher-student ratio of  1:13.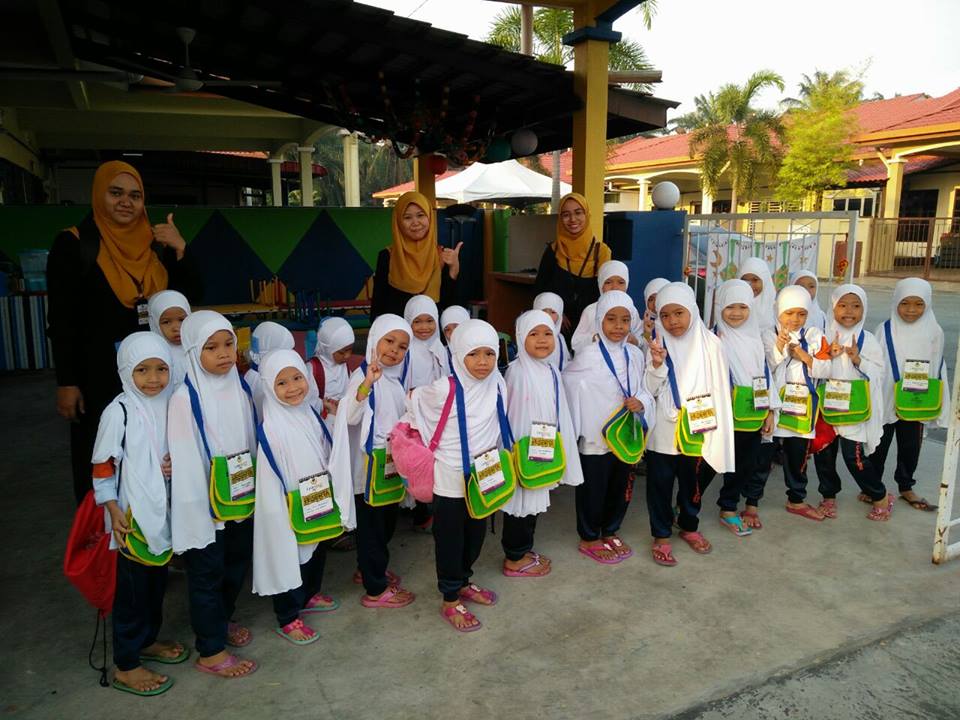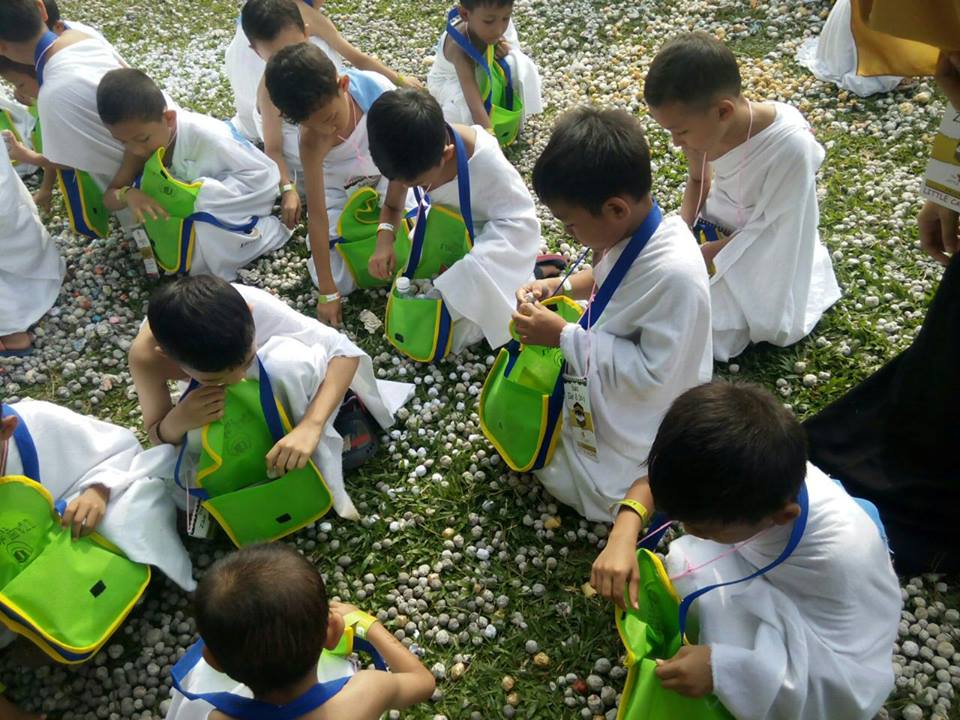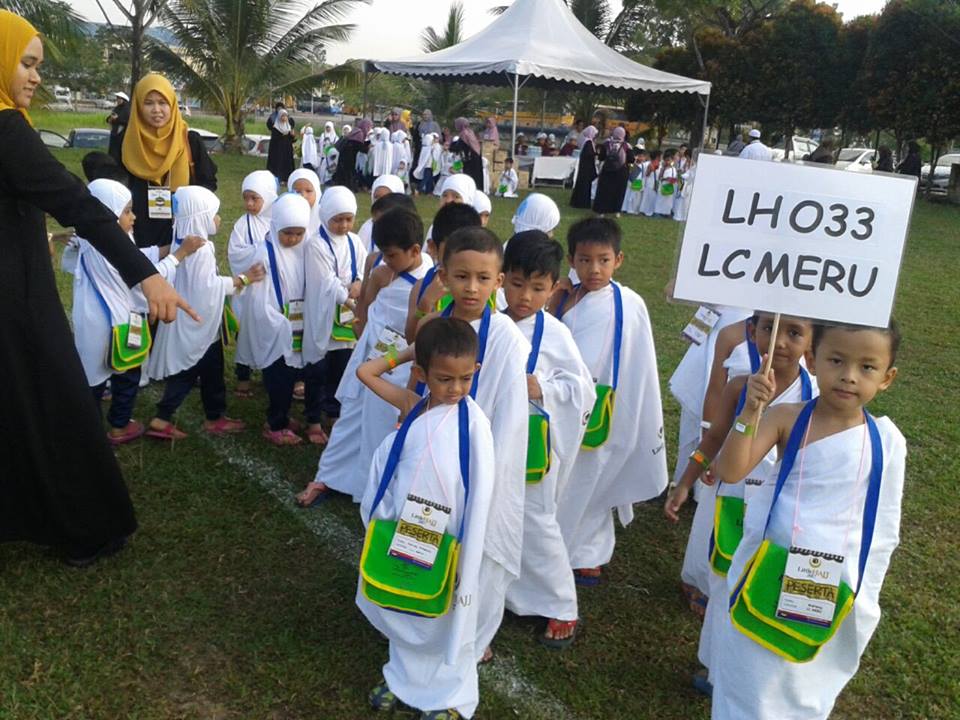 ---